Create a life you're
obsessed with.
Hi! I'm Amie.
Less than 18 months ago, year ago, I was a struggling Nutritional Therapy Practitioner (still in a 9-5 job), thousands in debt, with NO clue where to start when it came to online business. All I knew that seeing 1:1 Nutrition clients all day long was draining AF and I needed to find another way to create the freedom I craved (both financial and time).
Enter: Online Courses
I decided the only way to scale my business was to reach a larger amount of people at once, which led me to create two online courses (PaleoBossBabe + The Adrenal Fatigue Detox).
Online courses meant: putting ALL of my content into one place that I could sell, over and over again without extra work. GENUIS.
These days?
I've transitioned my business from helping Nutrition clients to teaching OTHER NTPs, Health Coaches, Nutritionists, and Wellness enthusiasts how to create, launch, and scale their own online practices through my free trainings, blog posts, and online courses.
Starting my own location independent business meant a few things for me:
Paying off over 10k in debt
Quitting my 9-5 job
Retiring my husband from his full time job in retail (don't worry, I re-hired him as my photographer + videographer 🤣)
Achieving my dream of traveling full-time while working from wherever
Follow me on Instagram to see where I am!
Now that i've achieved this freedom, it is my life's mission to teach other rebellious, adventurous, Introverted, and freedom-loving health coaches and Nutritionists that it IS possible to turn your business into one that is authentic, profitable, scaleable, and FUN. Isn't this the reason we want to work for ourselves in the first place?
If you...
Want to start working with clients, but the thought of renting office space and trading time for dollars gives you adrenal fatigue

Want to start a website/blog, but think you have to spend thousands of dollars to get it to look professional

Don't know what the heck SEO means, or why you should be making Pinterest your best friend

Wonder how you're going to stand out in a saturated market FULL of nutritionists and health coaches already

Want to learn how to automate your emails, social media posts, and income (so that your biz continues to run and make $ even if you decide to go to Paris...*ahem* who would do that!?)

Want to know how to get published in places like MindBodyGreen, and grow your Instagram following by over 5,000 (targeted) followers in less than 1 year

Want to learn the systems I use for creating graphics, email marketing, online courses, webinars, and live video...

Want exclusive insight into exactly what worked for me when starting my online Nutritional Therapy Business...(and what didn't)
It's your time.
Check out all of my Online Nutrition business freebies HERE and get started creating a life you are obsessed with.
Ready to go ALL-IN?
Digital Nomad Nutritionist is the step by step guide to building an authentic and profitable business online, (no matter what your niche!) Learn more about the course by joining my brand-new training about building a profitable online business:
What You Can Expect From The Digital Nomad Nutritionist Course:
Digital Nomad Nutritionist will leave you with a personalized, detailed action plan of how to start your online business*, build your social media following, and start generating income so you have more time and freedom to do the things you love.
Here are some of mine...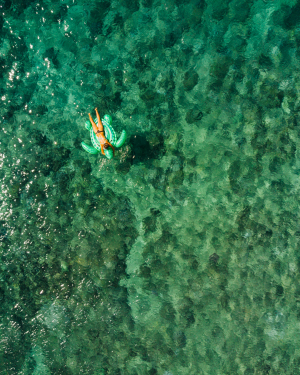 *100% satisfaction guaranteed
Contact Amie + The Rebelle Nutrition Team!
Here's where i've been featured...